About Ricky Gonsoulin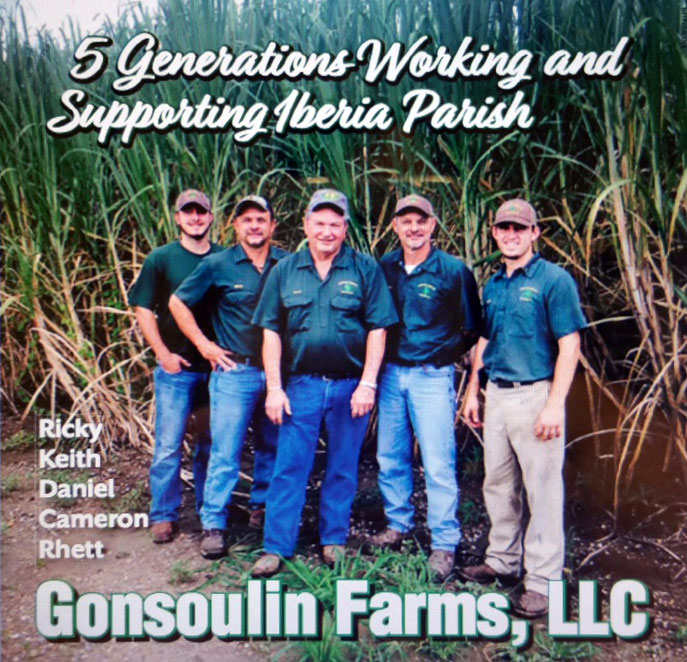 Ricky Gonsoulin grew up in, and to this day, still calls Iberia Parish his home. He is a graduate of the University of Southwestern Louisiana. It was during his college years that Ricky grew to understand the importance of public service. He is also a graduate of the LSU Leadership Development Program and Leadership Iberia. These programs further instilled a sense of civic responsibility that eventually lead to his involvement in government at the "grassroots" level.
Ricky is a family man whose main devotions are his faith, his beautiful wife, and their three children. He enjoys the outdoors, especially fishing, running, college sports, and volunteering in the community. A sixth generation sugar cane producer, in the winter you can find him hard at work harvesting the crop. Farming is a passion passed down through the generations, and has instilled in Ricky a work ethic that is deeply rooted in his desire to make Iberia Parish a remarkable place to raise his family. As an agriculture producer, he is constantly striving to improve environmental stewardship while producing safe affordable food supplies. These same principles also apply in his role as an elected official. Ricky is an excellent communicator and collaborator who brings honesty, integrity, dignity, and courage to his personal, work, and government endeavors. He is a good and trusted steward of tax-payers' money. He knows the people, the community, the problems and issues, as well as the culture of his district within Iberia Parish. He has been working consistently and diligently in the community to solve many of the issues that affect its constituents. Ricky feels with certainty that elected officials should always have a pulse on their community in order to make the most informed decisions that will have lasting impact on their constituents. In his desire to continue serving the great state of Louisiana, Ricky has recently announced his candidacy for the Louisiana House of Representatives in District 48.
Information:
Date of birth: February 10, 1967
Graduate of NISH Class of 1985
Graduate of University of Southwestern Louisiana in 1990 (BS degree)
Married to Ronilaine Boutte Gonsoulin for 27 years
Father of three children: Ridge, Rhett, and Riley
---
Owner/Managing Partner of Gonsoulin Farms, LLC
Owner of Gonsoulin Holding Company, LLC
Owner of 5R Holdings Rental Properties
---
Iberia Parish Council District 8 (2011 to present)
Elected to serve a 2nd term
-Served as 2016 Chairman
-Served as Finance Chairman for 3 years
---
Iberia Parish Farm Bureau President (2011 to present)
New Iberia Chamber of Commerce member
New Iberia Kiwanis (2014 to present)
American Sugar Cane League Board of Directors
-Past Public Relations Chairman
-State Legislative Chairman (2012 to present)
Past Board of Directors member of Iberia Industrial Foundation
---
2002-2003 Graduate of Leadership Iberia VI
2002-2003 Graduate of LSU Leadership/Development Program
2003 New Iberia Jaycee's Outstanding Young Farmer
2004-2005 Finalist for Louisiana Farmer of the Year
---
Lector at St. Peter's Catholic Church (present)
Active Volunteer at Catholic High School
Past Board Director/Coach Evangeline Little League