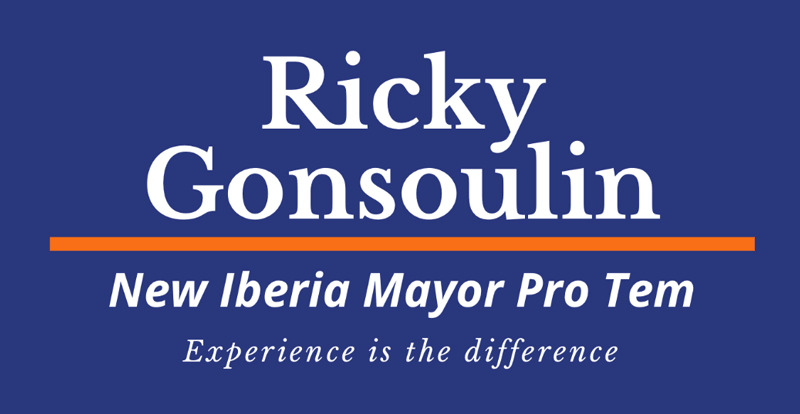 Early Voting is Oct 20-27
Election Date is Nov 3
WARNING: this is not just another election.
With the COVID-19 Virus, the "Stay at Home" order and the grinding halt in our economy we are left with one option: "Get to work!"
Ricky Gonsoulin knows about getting to work. Some would even say – it's all he knows.
Its that experience that makes Ricky the most qualified candidate for New Iberia's Mayor Pro-Tem. He is a businessman, a father, a husband and a farmer. However, this sugarcane farmer does not sit and watch his crop grow – he works just as hard growing his community around him. Ricky has been a councilman, served on countless committees, a Eucharistic Minister, a coach, a Kiwanian and a friend to many.
During the times going forward from this pandemic, we need Ricky's experience with state and federal governments, funding, infrastructure and working within a limited government budget to make a difference in our recovery.
That is why you should consider voting for Ricky Gonsoulin as Mayor Pro-Tem.
His "experience is the difference."